Welcome
Early childhood and early intervention services help children, from birth to five, who are experiencing developmental delays or disabilities. While we don't believe that growth and development occurs on a strict timetable, we do strive to provide our parents and caregivers with a proactive approach to ensure that their children are put on a healthy path of development. We have a collaborative approach and we work with the individuals involved in a child's life that could enhance a child's development, such as the family, caregivers, teachers, other support providers and members of the community.
Infant & Toddler Program
Early intervention services help children from birth to age five who are experiencing developmental delays or disabilities. A child's early experiences play a vital role in brain development. Addressing delays or disabilities early can be beneficial to a child's development both now and in the future.
Our staff addresses needs in areas such as:
Cognitive/Learning skills
Adaptive skills (eating, dressing, sleeping).
Depending on the need, a child may work with one or a combination of:
Services are provided in environments that are part of a child's daily routine such as the home or day care. Our staff act as coaches to empower parents and caregivers to provide learning opportunities during a child's routine. This approach gives the child many chances to practice and develop skills during everyday activities.
Preschool Program
Our preschools are inclusive environments where children of all abilities learn together. Children who attend our preschools range from age three to school age. Our teachers meet state licensing requirements. We use state recognized preschool early learning standards as a guide in developing early learning activities which help all children prepare for kindergarten and school age programs.
Our classrooms have fewer children and more staff than most of the preschool programs in the county.  We meet the educational needs of all children in our classrooms by using a variety of learning strategies and approaches specific to the unique learning styles of each child in our program.
Our teachers find that the inclusive environment of our preschools is mutually beneficial.
Children with disabilities or delays are more motivated by and actively listen to their peers without disabilities or delays.
Children without disabilities or delays are more inclined to develop qualities of compassion, understanding, mutual respect and leadership.
Children with a individualized education plan who attend our preschool classrooms may receive specialized instruction, physical, occupational, and speech therapies specific to each child's program needs. The parent is an active participant in making this plan. These therapies are provided in an integrated setting in the classroom, on the playground, or wherever else needed.
Our preschools follow the educational extended school year calendar, which provides regular breaks and holidays. The typical school day is from 9:00 a.m. to 1:00 p.m. and includes the lunch meal. Our preschools are conveniently located in Ephrata, Mountville, and Mount Joy.
A Keystone STARS designation informs parents that their children are in a safe, respectful environment in which they are learning new things every day to support their current and future successes in school and in life. We proudly hold a 3 star Keystone STARS rating, meaning we go above and beyond required performance standards.
Interested in enrolling your child in an  Early Childhood Services preschool classroom? We are currently accepting enrollment applications. Please call 717-299-4829 ext. 7 for more information.
TimberNook
Excentia is excited to announce that we are now a TimberNook provider and are offering summer programs for 2019! We are working in cooperation with the Lancaster County Conservancy to use Climbers Run Nature Preserve as our site. This unique location will have an area specifically planned to facilitate "play the TimberNook way" as well as the existing trails, meadows, a stream, and forested area.
TimberNook is an outdoor program that offers all children therapeutic benefits through creative outdoor play. Our programs integrate sensory experiences, imagination, and nature. We inspire kids to play, learn, and explore through stories, games, and unique experiences.
Registration is open now! To register or learn more about camps, visit www.timbernook.com/provider/timbernook-of-lancaster-county
Don't forget to like the TimberNook Facebook page!
Continuing the Legacy of Dr. S. June Smith
Dr. S. June Smith was a psychologist who gave many years of dedicated and innovative service to individuals with special needs in Lancaster County.  Because of her hard work and persistence many great programs are available throughout Lancaster County today.
Born in New Kensington, Pennsylvania, Dr. S. June Smith graduated from Temple University with a Bachelor of Science degree in early childhood education. Dr. June, as she was commonly known, received her Master's degree at Columbia Teachers College. She furthered her education at Penn State University, where she was awarded a Doctorate of Psychology in 1945.
In 1965, Dr. June helped establish preschool programs for children with special needs which included an organization formerly known as the S. June Smith Center, which became part of Excentia in 2013. Today, Excentia Human Services continues to honor her legacy by providing early intervention services to children.
Dr. June retired in 1971 after 30 years as director of special pupil services for the former Lancaster County Public Schools, now the Lancaster-Lebanon Intermediate Unit 13. She passed away on April 25, 2001 at the age of 95.
Alpha Sigma Alpha Sorority
"I never imagined that the two organizations that mean the most to me – Alpha Sigma Alpha and the S. June Smith Center – would join forces in support of young children.  I am so pleased!"
– Dr. S. June Smith at the Alpha Sigma Alpha National Convention, 1992
In 1990, Alpha Sigma Alpha adopted the S. June Smith Center as a national philanthropy. Dr. S. June Smith, founder of the Center, was a lifelong Kappa Kappa Chapter member. Because the national service focus of Alpha Sigma Alpha is to support individuals with cognitive and intellectual disabilities, the S. June Smith Center was a natural choice as a beneficiary.
Sorority members and alumnae chapters regularly contribute their time and talents, as they have made a lifetime commitment to philanthropy and community service.
Early Childhood Services Amazon Wish List
Have Questions?
If you have a question and would like to speak with someone at Excentia, please direct your inquiry to one of our Program Champions. Our Program Champions can be reached by phone during their office hours or you can send them an email.

We know that life is complicated. We can figure it out - together.
Preschool
Name: Sue Oberholtzer
Title: Preschool Special Education Teacher and Associate Director of Preschool Services
Phone: 717-738-0446
Hours: 8AM - 2:30PM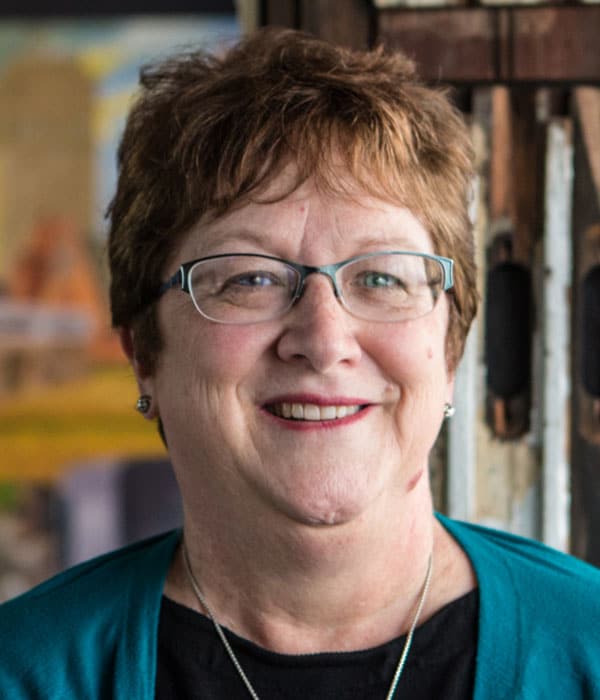 Early Childhood