Our Mission
To provide services throughout the lifespan for all people to have equal value and opportunities to lead productive and fulfilling lives.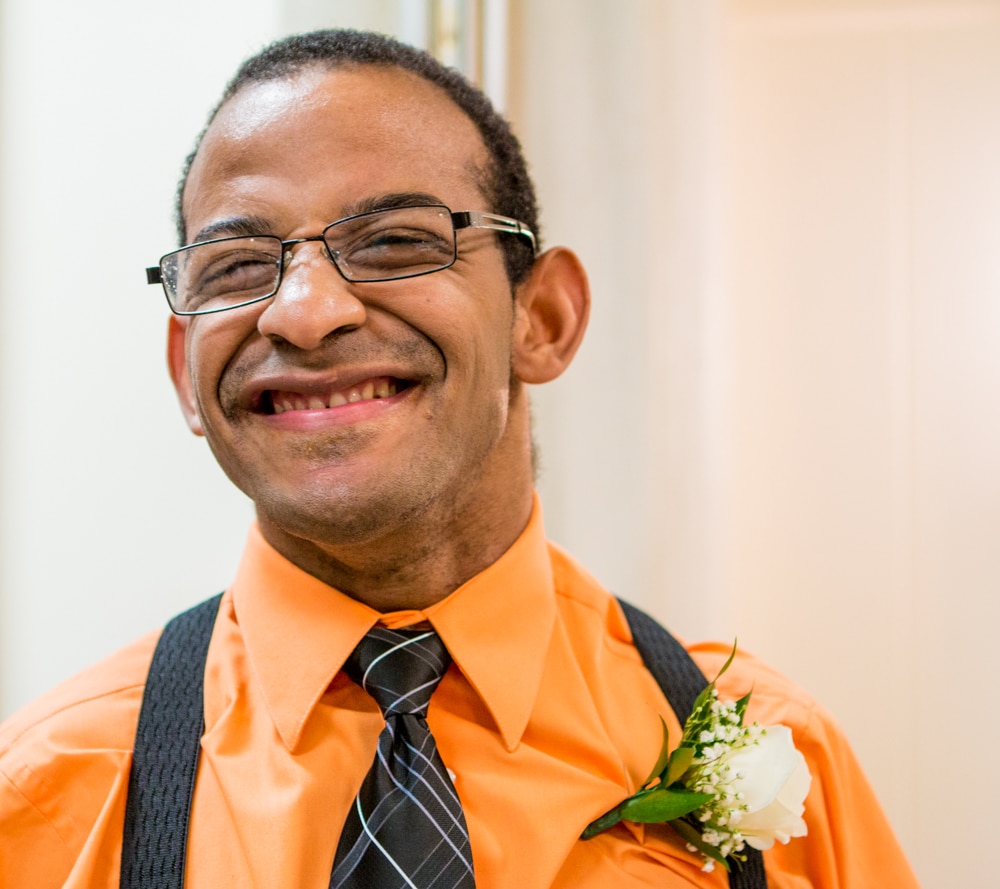 People with developmental needs - intellectual and physical- deserve the tools and opportunities to build rich, engaged, and enviable lives.

Every person possesses gifts and talents that enhance and nurture the richness and diversity of our communities.

A person's desires and aspirations create the framework upon which individualized and relationship-based supports are tailored. Excentia champions community integration, competitive employment, and scaffolded supports leading to independence.

All of the service options provided by Excentia are designed to encourage self-worth, build independence, and promote measurable growth. Safe, supportive, and inclusive environments are selected for each person's experiences with Excentia.

Successful support programming is based on a dynamic partnership between families, friends, the community, and Excentia. This network of relationships is integral to our mission and central to the concepts Excentia stands for.
Our Values
Commitment
We promise to make the Commitment to provide quality supports for individuals and staff.
Respect
We empower all staff and individuals by showing and giving Respect to each other.
Honesty
We strive to have open and Honest relationships among staff, individuals, and their families where everyone has an opportunity to have their own concerns heard.
Communication
We believe that all Communication should be positive, supportive, and nurturing to encourage growth within our organization.
Accountability
We lead our organization with Accountability – a workplace where employees are responsible for the care and support of our individuals and each other.
Integrity
We encourage all staff to work with integrity, adhering to high ethical principles and professional standards because every interaction matters.
Board Members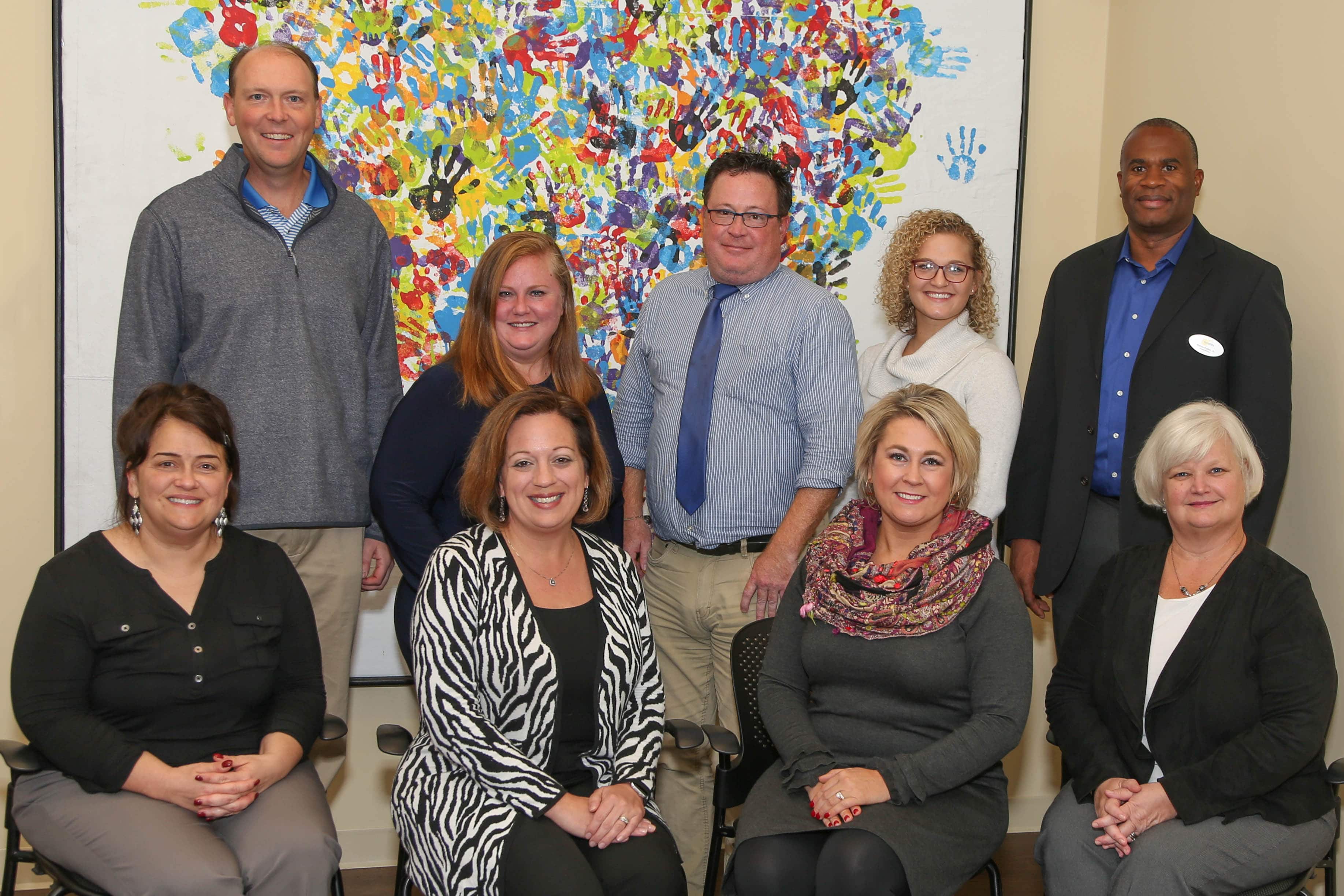 Excentia's Board members are a vibrant mix of community-minded professionals from all over Lancaster County. We are always looking for dedicated people who strive to move our programing forward in both development and financial formats. If you are passionate about including all people in the community; support independent living and employment opportunities; and educational and therapeutic support for children; then we need you to join our board! Please click on the link below to introduce yourself to our board selection team.
1960s
Since 1965, the S. June Smith Center has provided early intervention programs to meet the needs of infants and preschool children with developmental delays and disabilities. Dr. S. June Smith was a psychologist who gave many years of dedicated and innovative service to children with special needs in Lancaster County. Because of her hard work and persistence many great programs are available throughout Lancaster County today.
The Early 70's
In the 1970's, initiatives were instituted to move individuals with intellectual disabilities from institutional settings back to their communities. One of the organizations created to meet the emerging needs of individuals was Reading- based Prospectus Associates Incorporated, which operated several residential homes.
July 1, 1977
Assumed Responsibility for operation of four residential sites supporting 12 children and young adults previously operated by another provider.
March 15, 1978
Established residential program for 12 adults, many of whom had previously resided in state institutions.
September, 1982
When Pennhurst State Center began to return individuals to their original communities, Berco Industries, a subdivision of Prospectus, opened a day program in Lancaster. Three years later, as the program was growing, it moved to a larger facility. By September 1982, an Adult Day Services program at 129-A East Orange Street in Lancaster was established to support 11 former residents of the Pennhurst State Center.
October, 1986
The first PAI residential program was established in Lancaster to serve three individuals. At the end of 1986, PAI was selected as "Provider of the Year" by the Lancaster County Intellectual Disabilities Program.
July, 1985-Early 90's
Adult Day Services expanded supports to individuals from the community or from state centers by 27 people, including four individuals living in an Intermediate Care Facility (ICF) operated by Friendship Community. Number of total individuals supported reaches 49.
March, 1991
Residential Services expanded to include Family living program for two individuals (expands to three in September 1992). The PAI Corporation, or " PAI" was founded in December of 1992, as a Lancaster based private, nonprofit organization.
July 1, 1993
Assumed responsibility for all services and supports operated since 1977 by Prospectus Associates, Inc. in Lancaster County. The "transition" between the two organizations was seamless, as key volunteers, management and professional staff, which formed the solid foundation on which PAI was built, had worked for Prospectus Associates in Lancaster County for many years prior to 1993.
June 4, 1999
Groundbreaking ceremony – PAI moved its administrative offices and Adult Day Services (now known as Life Enrichment Services) to 1810 Rohrerstown Road, Lancaster, PA.
February 27, 2000
Dedication Ceremony of new building.
July 1, 2002
25 years of dedicated service to the community!
October, 2006
Residential Services maintains and supervises 23 Community Homes.
Winter 2011
United Support Group joins PAI.
2012
In the Fall of 2012 Excentia is unveiled as the new name for the organization. Residential Services now maintains and supervises a total of 27 Community Homes and Life Enrichment Services now serves more than 350 individuals.
As of Today
On October 2, 2013 the S. June Smith Center and Excentia merged. We are thrilled to now be the only organization in Lancaster County that provides services for children and adults with developmental needs.